Step 1 - Open My Company module
You will find the different modules on the left side of your screen. Here you will find the My company module. Below you will see various options.
Step 2 - Open articles
In the overview under My company you will find the Articles folder. There are several options under this folder.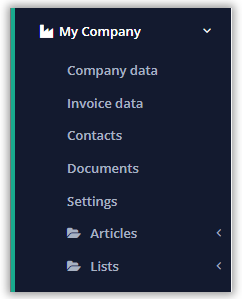 Step 3 - Open empties
In the overview under Articles , you will find the Empties item. With this item you open an overview.
Step 4 - Add New Empties
At the top you will find the green New empties button . This button opens the screen to add a new empty item.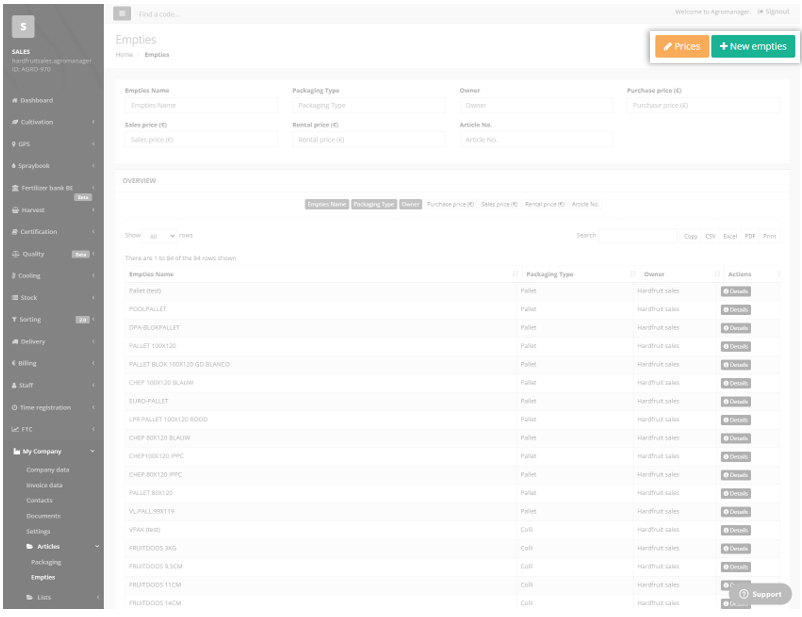 Step 5 - Fill in details
To add a new empties item, the following parameters must be entered:
Empty name: Every empty item needs a name.
Empty type : What type of empty item is it?
Empty weight:How much does the empty weigh?
Returns: Will the empties be returned after a delivery?
Rent: Are you renting this empty property?
Comments: Here you have the opportunity to say something about the empties that is important to you. This field is not mandatory.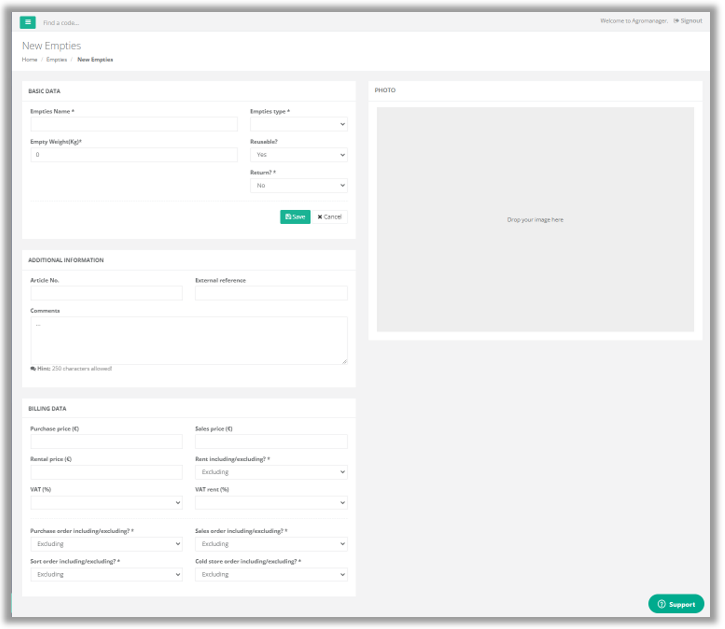 Additionally you can add various prices to your empties. These will be taken into account in the billing module.
Step 6 - Save
When all information has been entered correctly, you can click on the green "Save" button. You will then receive an overview of your empties.