Step 1 - Open task card overview
On the left side of your screen you will find the different modules, including the GPS module.
In the menu under GPS you will find the item Task card. Through this you will find the screen with an overview of all your Task cards.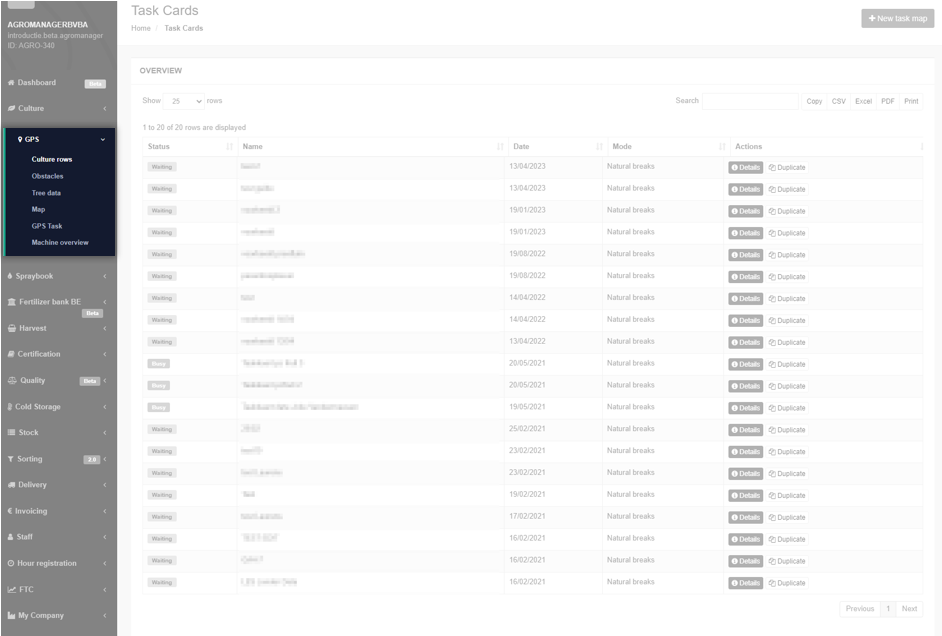 Step 2 - New task card
At the top right you will find the New task map button. Through this you open the screen to add a new task card.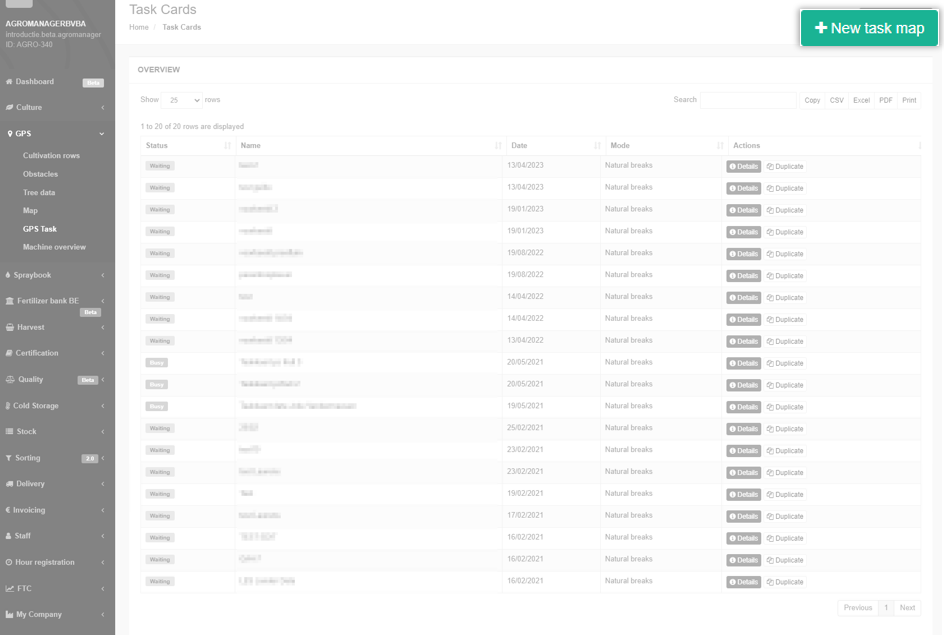 You can also create a task map from tree data. After generating the dataset you can go to the item map.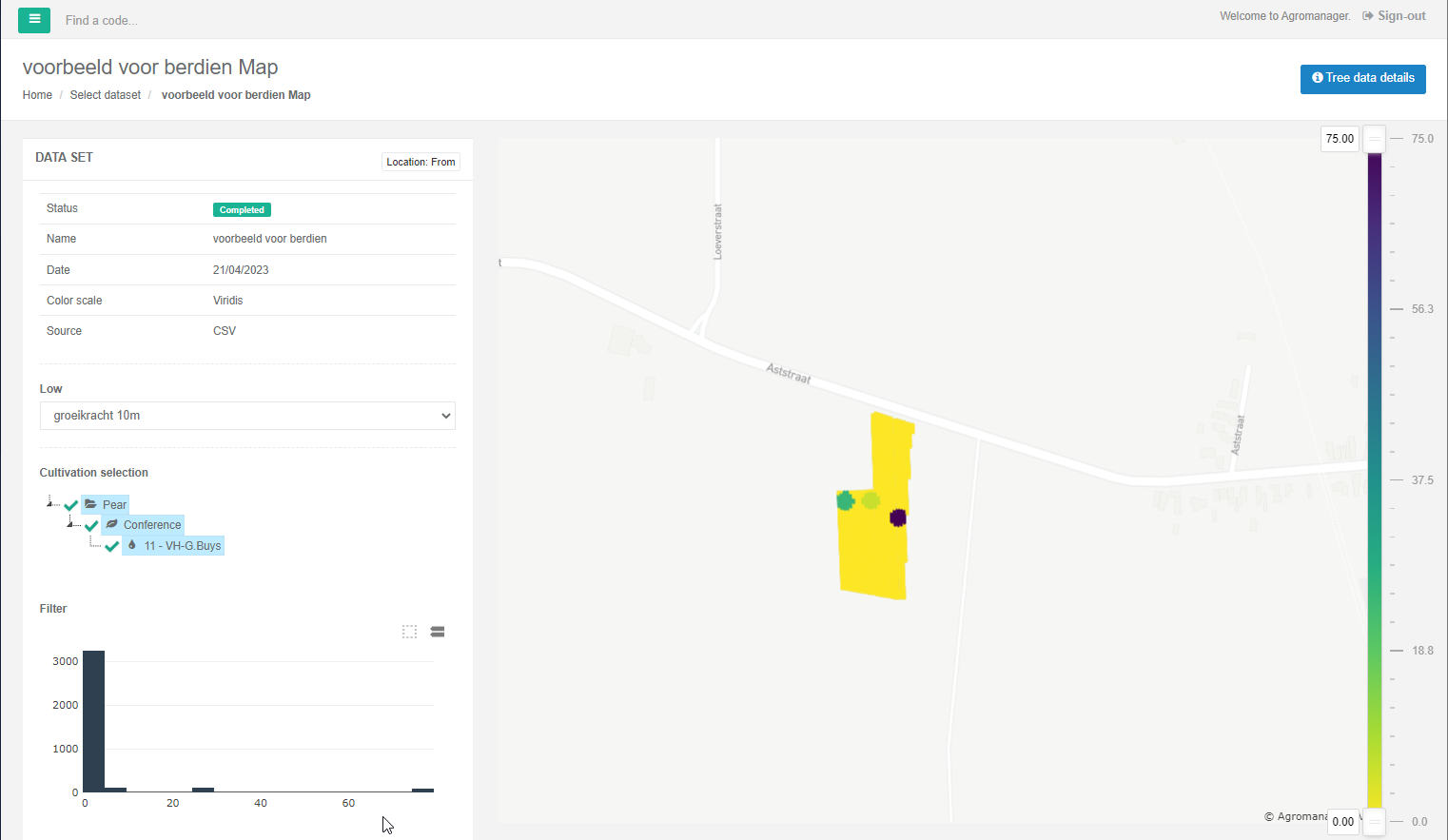 In the filter section you can use box select

to make a selection of the trees you want to treat.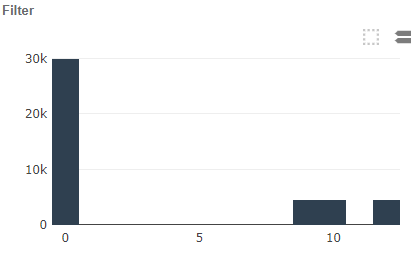 After selecting the filter, you will see the New task card button at the bottom.
From this you go directly to Step 3: Fill in spraying task data.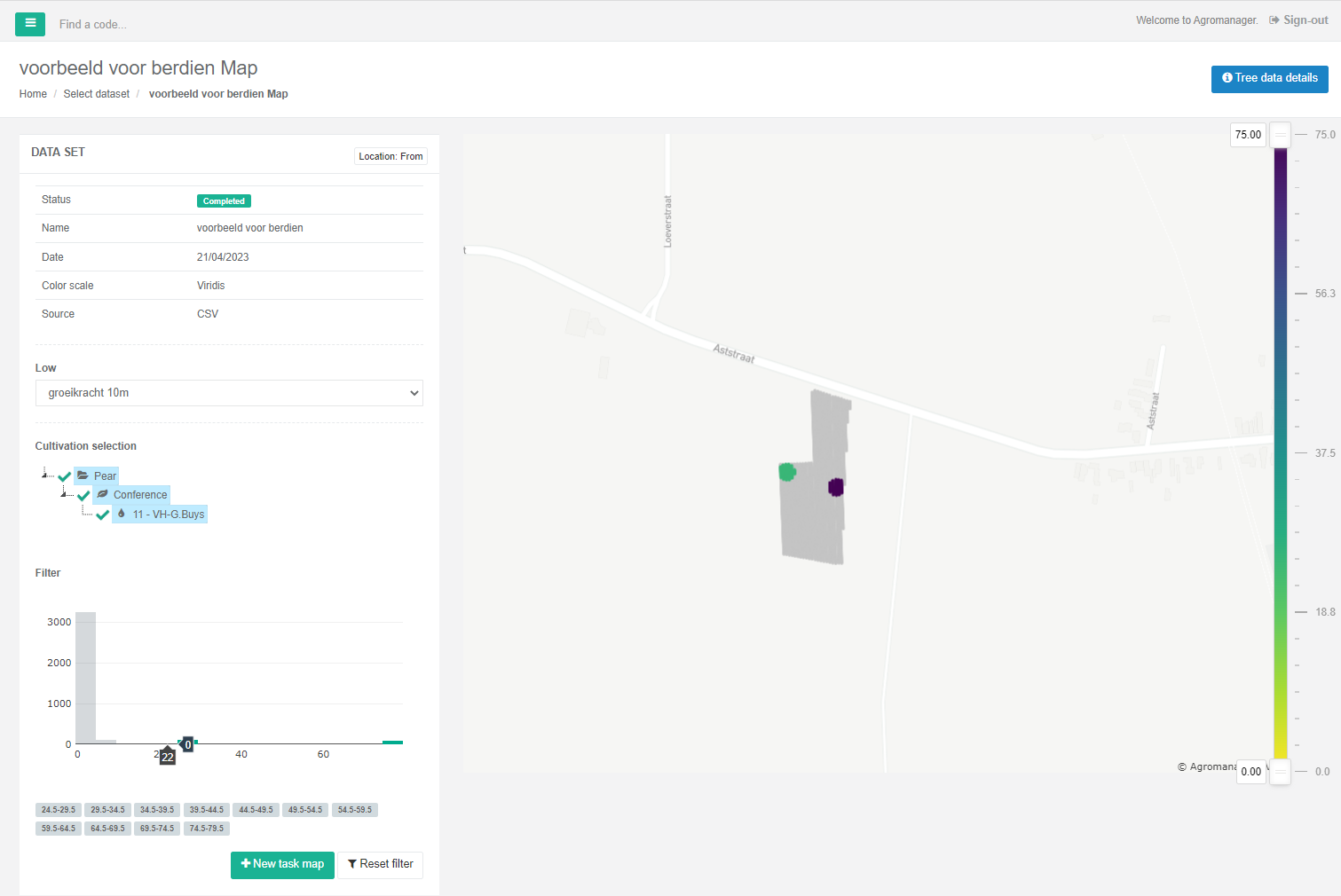 Step 3 - Fill in spraying task data
Here you will be given the opportunity to enter your task card details. Only the fields with a * are mandatory. So you can freely choose how much information you register.
During this step you can indicate a dataset and if applicable you can also select the dataset layer you want.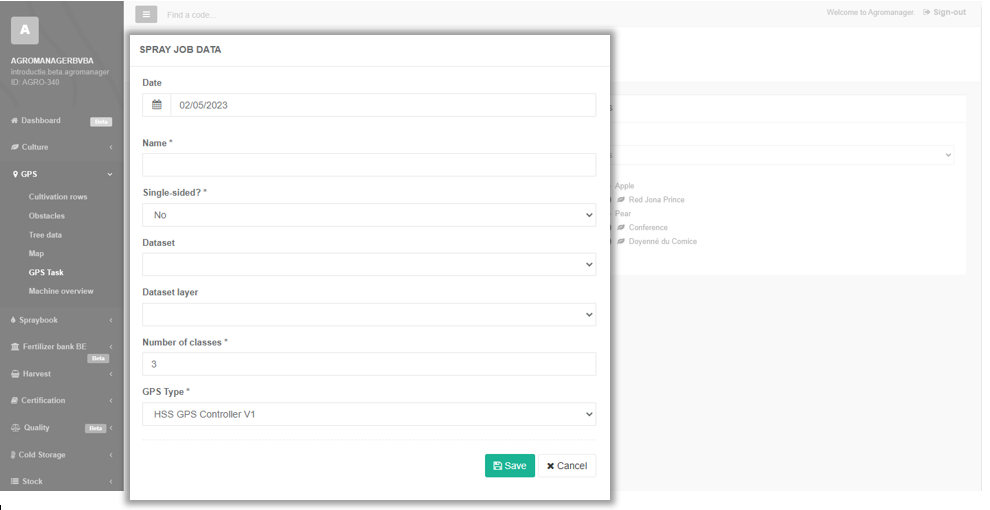 Step 4 - Select crop(s).
Indicates on the right for which crop(s) the task card applies. At Display you can search per crop or per plot.
Then click Save to generate the task card.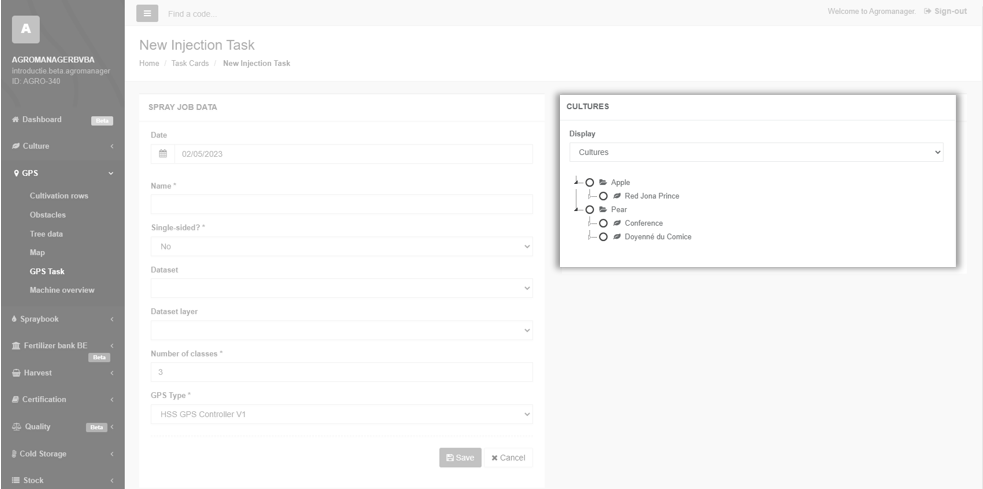 Step 5 - Generate class distribution
Agromanager will then generate the class distribution, this may take a few seconds.
We work with 3 classes for spraying as a standard. If you are going to prune roots or spread fertilizers, you can work from 1 class.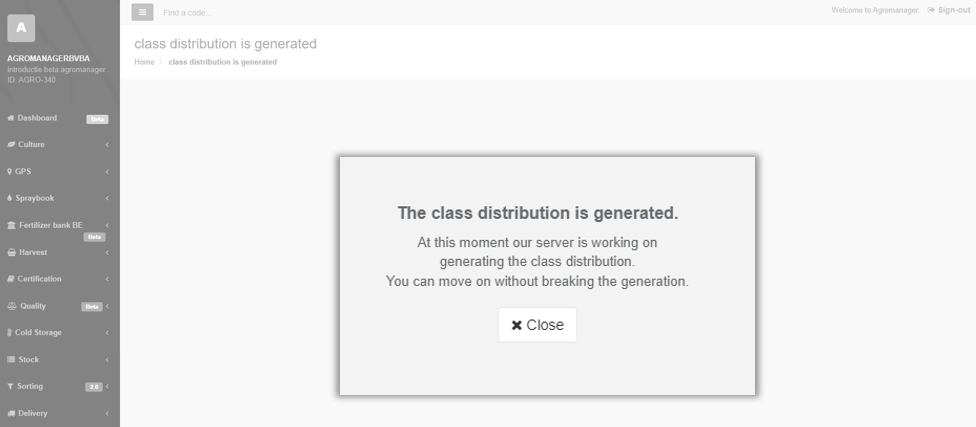 Step 6- Edit the task card
After the generation of the classes you get an overview with the following columns:
Lower Limit: The lowest value of your class
Upper Limit: The highest value of your class
Application below: % of spraying for the bottom nozzles when performing a spraying
Middle application: % of spraying for the middle nozzles when performing a spraying
Application above: % of spray for the top nozzles when performing a spray
If you want to perform root pruning in your task map, enter the % of the depth you want to perform as an application. You enter this for the middle application, here you have no sections as with a sprayer.
If you are going to spread fertilizer again, you enter the number of kilograms of fertilizer. Here too you enter the amount in the middle application since you are not working with multiple sections.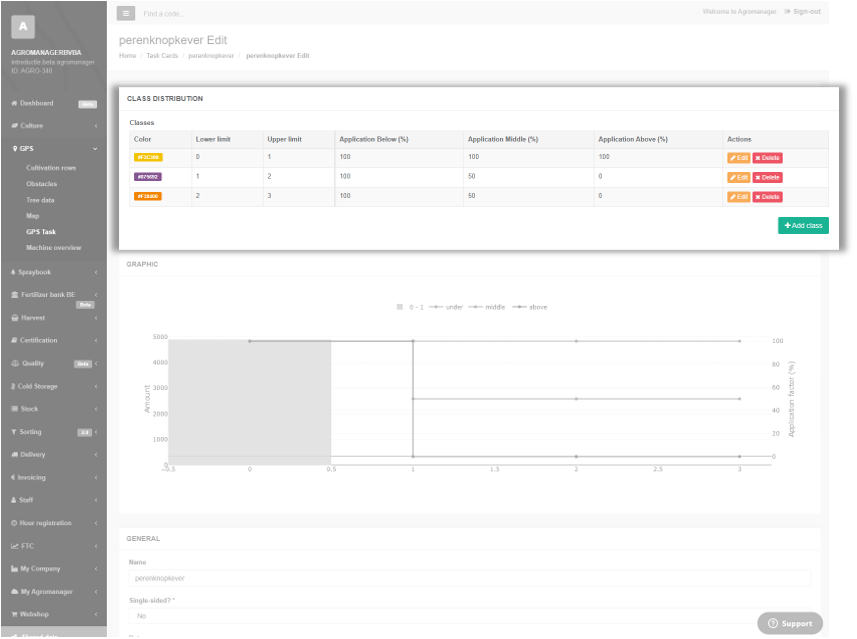 Step 7 - Export the task card
After customizing the applications you can export the map to the desired machine for execution.